What does CPI bring to the table?
Document management and communication solutions that deliver the perfect balance of equipment, software, services and expertise.
// we are CPI
A Company You Can Trust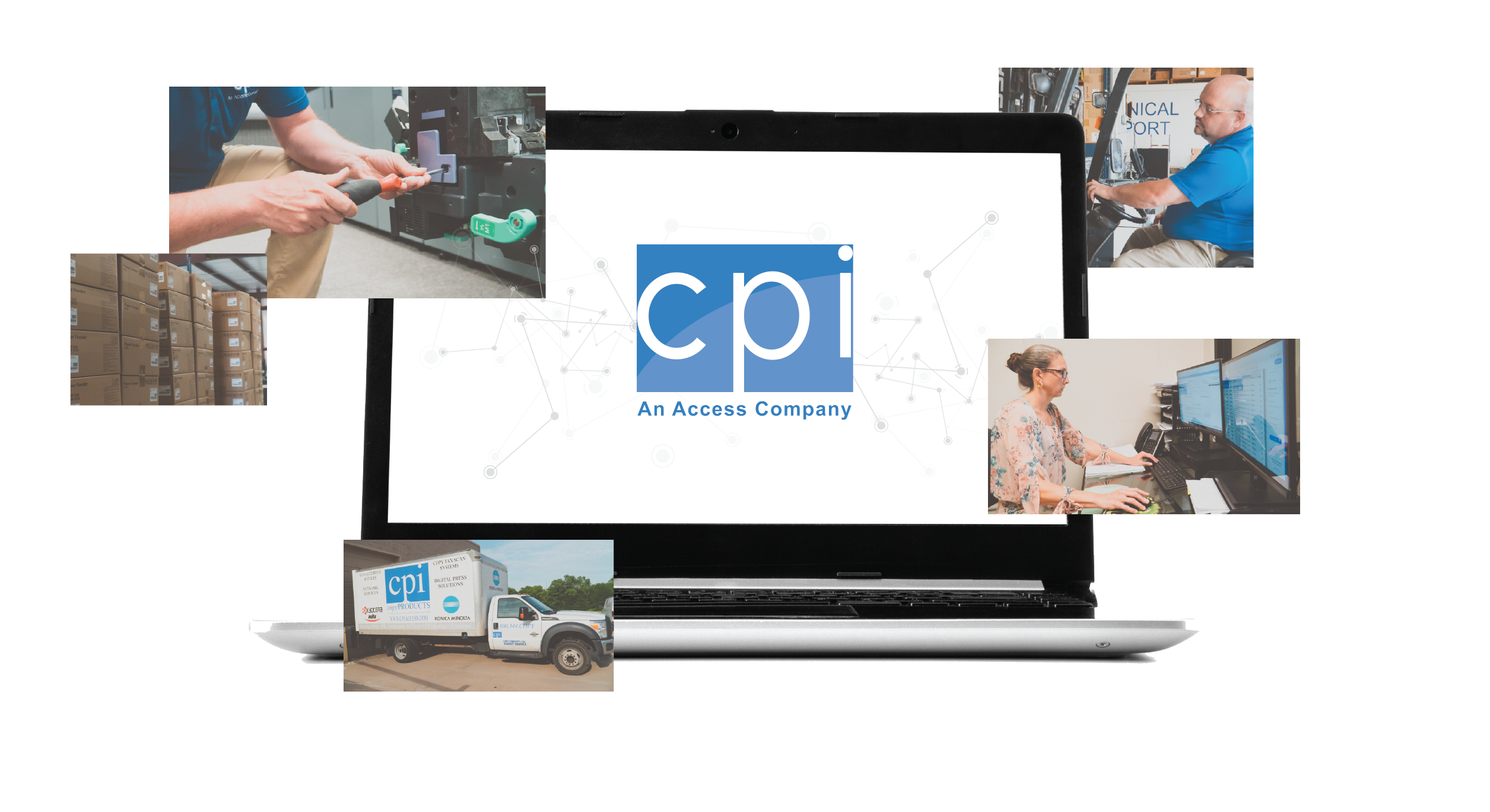 CPI is an independent document management company with an established tradition of providing the right solutions, products, and services to customers throughout Texas, Oklahoma, and Arkansas. What do we mean by "right?" We've been in business for more than 50 years and have had to adapt to meet the ever-shifting marketplace, but one thing has never changed—our commitment to delivering EXACTLY what our customers need.
 
With our approach, customers receive a TOTAL solution, so they don't have to add on, get by with, or do without products or services to solve their document management challenges. CPI never sells more products and services than needed to get the job done, because our goal is to make every customer as cost-efficient as possible.
// our services
We Offer a Wide
Variety of Office Solutions
// Regardless of your document management and communication needs, we're here to help.
Click Contact Us to get started.
// our clients
We are Trusted
15+ Counties in East Texas
Debbie Spencer, The Printing Factory
Client of Company
"We looked at a lot of vendors and equipment, and decided that CPI had the best mix of quality products and responsive service to help us go digital. We're very picky about the high standard of work we produce, and the solution we chose ensures we maintain that quality."